Products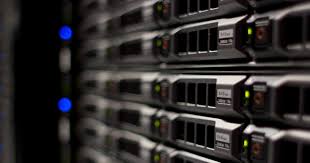 Exempler provides a host of applications in the telecom testing, power monitoring and electronic surveillance spaces. Our applications are designed to maximize effectiveness while minimizing cost. We pride ourselves with delivering lightweight cost-effective solutions that solve complex technology problems
Today's telephony network applications demand a paradigm shift in test equipment capabilities. No longer is it sufficient to have a test system handle only one technology. To meet today's customer demands, a system that can test against various technologies, namely CDMA, GSM, VoLTE and 5G all in one unit is necessary. Exempler's FTS system is designed to handle these technologies and more, all in one system.
TestSecretary is a state-of-the-art test management system for network testing. TestSecretary provides assistance to different players in a testing team. Each of its 10 packages is designed to address the specific needs of each team member; from the project manager to the test engineer.
GTS is Geographical Test management System. The applications allows you to view color coded test status of your FTS systems around the world. With just a few clicks you can drill down to detailed results and logs. GTS is an excellent application to manage your FTS systems spread across the globe
Call-processing Test Library
Call-processing Test Library (CTL) is a collection of automated call feature tests designed to be executed on any one of our FTS platforms. CTL comes in various packages depending on the level and number of features required to run your tests. Customers can derive comfort from the fact that CTL has been tested and proving on the world's leading telecommunications networks.
SnakeEyeSecurityTM (SES) is a powerful, yet easy to use video surveillance system. Unlike most systems on the market, the SES unit is dual cellular and wifi capable, giving it a truly global outreach. With SES intruders will be caught on video as soon as they enter the protected area. Surveillance videos can be viewed remotely using a browser, locally on the system or on your smart phone.
NED is cost saving predictive analytics application, that helps in the design of engineering systems comprised of highly complex mechanistic models using the least amount of data possible. Given an operability region and postulated mechanistic models, NED will arrive at the best model while minimizing the data used.
PowerOutageMonitorTM (POM) is Geographical power outage monitoring systems that detects and records power outage events. The system maps the exact location of the power event and can send alerts to interested parties. The current power outage status for a geographical region as well as outage history is available via a Web GUI.
Looking for something specific on our website?