News and Events
Press Releases
Exempler, Leading Manufacturer of Lab and Mobile Automated Testing Solutions, Announces Bid for Opening of State-Of-The-Art Manufacturing Facility and a Service Center In Pakistan-Dubai.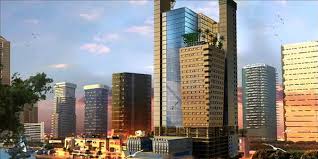 Proposed site for new Exempler facility.
Company Builds On Successful Roll-out In The USA With New Location To Support New and Existing Customers In Asia.
Exempler, a leading supplier of testing solutions for telecom service providers, announced today opening of its modern manufacturing facility in Lahore Pakistan to meet the needs of their new customers in Asia and to pursue new opportunities fueled by the growing economies of that region. Exempler products are designed for the legacy and latest generation networks, designed for offering converged voice and data services.
For example, Exempler is enabling service providers to test; roll-out, monitor and trouble shoot feature call services over broadband and wireless networks. The new state-of-the-art manufacturing facility incorporates R&D, maintenance and support capabilities.
Looking for something specific on our website?